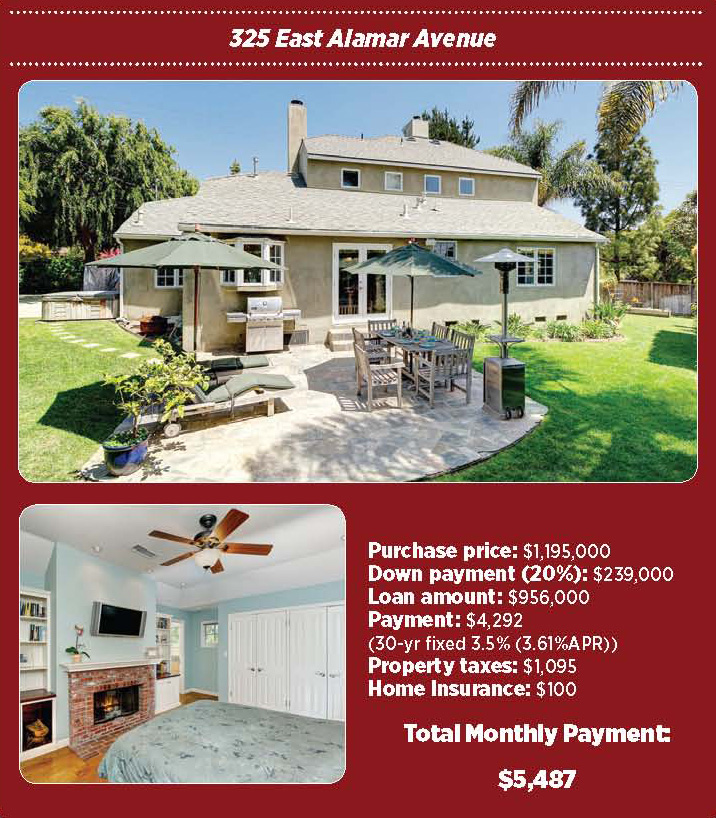 Boy, these weeks have rolled by quickly. As have home sales… lately… for example, all three properties from last week's Real Estate article went pending this week. Additionally, in the past week – in the areas east and west of State Street and Hope Ranch, from $500,000 to $1,700,000 – there have been 21 new listings, with 12 transactions closed and 20 newly pending. (Wow.)
Based upon what is beginning to look like if not a frantic real-estate market, at least a really hot market for sellers and a tightening market for buyers (at least at the lower end), my guess is we are facing the best selling environment in maybe as many as six years. Limited inventory (where did all those foreclosures and short sales go?), low interest rates (3.5%, 30 years; you've got to be kidding;, no, they're not kidding), and affordable prices continue to make this a decent time to buy something you'd be happy and willing to live in for, oh, ten years or so.
Illustrated on this page are a few of the properties that went pending or closed that should have won an Emmy or Oscar for being good deals. Roll out the red carpet, I'll go get the popcorn and champagne.